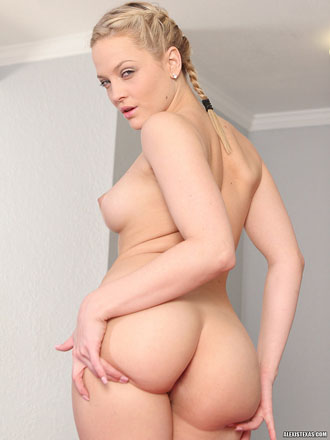 Stage names:
Alexis Texas
Born:
May 25, 1985
Measurements:
34C-27-40
Height:
5 ft 8 in
Weight:
140 lbs
Hair:
Blonde
Eyes:
Blue
Website:
AlexisTexas.com
Alexis Texas doesn't just have a dirty mouth, her whole body screams 'fuck me.' From her devious smirks to eyes that disappear into the back of her head when she makes her O face (Bombshells 2), she exudes eroticism.
EVERYTHING'S BIGGER IN TEXAS
Above the waist Alexis is a petite girl with perky tits, but down south she explodes outward (and so do we). Not surprisingly, her bubble butt is often featured in her work.
JUNK IN THE TRUNK
Alexis shows off her assets while appropriately crammed in the trunk of a car. She squeezes her ass and pulls apart her gaping hole to slide her glass dildo into that sweet Texas ass. It's so good that she can't help pulling it out and tasting that ass juice for herself.
"I just wanna fucking taste it," she gasps before dipping it in her mouth. "Feed my dirty little mouth," she begs as she swallows it again. "I'm such a dirty fucking girl."
This little ass licker has a really dirty mouth.